Announcement from Towcester Mill Brewery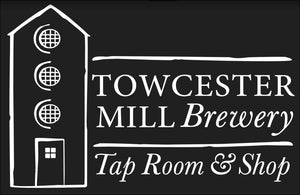 Towcester Mill Brewery, which first opened its doors to the public in 2014, is announcing the departure of one of its directors, David Williams.
David, who joined John and Ray at the start of the rebranded and relocated Towcester Mill Brewery, continues to be a shareholder and champion for all that the business stands for, namely great local beer at the heart of Towcester and the surrounding area.
Over the last five years, David has been responsible for, amongst other things, the launch of our new shop at the Bell Plantation Garden Centre, management of the membership scheme and the development of our online systems and processes.
We sincerely thank him for his contribution over the years and wish him all the success in his future endeavours.
John and Ray
Directors, Towcester Mill Brewery