Bell Ringer reaches Westminster!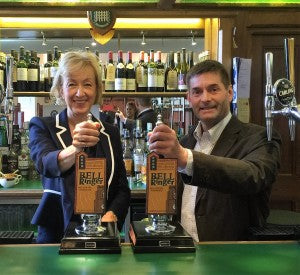 They say that certain beers reach the parts that others cannot. Well, last week the Strangers Bar in the Houses of Parliament played host to our very own Towcester Mill Bell Ringer, which was happily quaffed by MP's and guests alike. Our thanks go out to our MP Andrea Leadsom and her team for making this happen and to really put Towcester Mill Brewery on the map!
Being our local MP but more relevantly the Secretary of State for Environment, Food and Rural Affairs, it was really encouraging to see Andrea's support for our brewery and business.