Christmas Day Drinks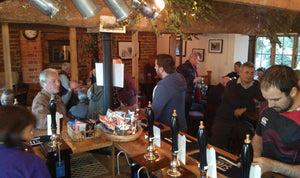 Thanks to all those who came in for a Christmas day drink, what a great atmosphere it was!
We'll be opening from 5 – 10.30pm on New Years Eve, so why not make the Mill your first port of call?
Hope to see you soon and a very Happy New Year from David, John, Ray and all the staff.
It's people that makes this place what it is so a big thanks to you all and let's have a great 2015!!!