Join us for one of our Christmas events!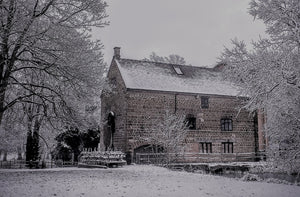 If you're looking for a fun and festive night out without having to go too far out of town then look no further than Towcester Mill Brewery! This Christmas there are some great events to choose from so you can really enjoy all the festivities – perfect for a night out with friends and family in the run up to Christmas and the New Year…
GINgle All The Way – Sat 15 Dec – book tickets
It's beginning to look a lot like Christmas! Includes two full G&Ts, four samples, your own gin goblet to take home and nibbles. Kindly supported by Burleighs Gin who will be sharing their gin knowledge and hints and tips on how to make the perfect gin.
Carols at the Mill – Sun 16 Dec – no tickets required
Come and enjoy some festive tunes courtesy of Towcester Studio Band in the afternoon. Get into the spirit of Christmas and enjoy the atmosphere with a pint of our festive ale. FREE
Charity Christmas Quiz – Tue 18 Dec – book tickets
Time for our charity quiz night in aid of Prostate Cancer UK. £1 will go direct to the charity and the other £1 to prizes on the night. Reserve your spaces as it's nearly full!
Christmas Open Mic Night – Wed 19 Dec – no tickets required
Bring your Santa hat and your singing voice or your instrument and take to the stage for a fun and relaxed festive open mic night. FREE
Live Music Night – Sat 22 Dec – no tickets required
Come for an energy-fuelled live music night with Blister – a punk and new waves covers band – as well as MLC and their 60s and 70s tunes. FREE
Live Comedy Night – Fri 28 Dec – book tickets
Sit back and relax after the excesses of Christmas and join us for a festive night of laughter! Headlining Nick Page and Troy Hawke, supported by Morgan Rees and compered by Pete Teckman. A great Christmas gift too!
Doors to the Malt Room bar opens at 7pm for all events and all events start at 8pm. Tickets can be purchased online via www.towcestermillbrewery.co.uk.