Click & Collect this Friday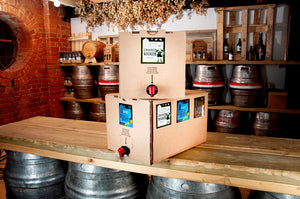 We are delighted to confirm that we will now be able to offer a Click & Collect service over the next four weeks while we are temporarily closed!
We are open today as normal until 9pm so any bottled beer orders can still be placed online today and collected today. You can also still pop into the Tap Room and have a quick look around our Bottle Shop - as well as bottled beer we also have our Oak Aged Tove Mill, Towcester Mill gin goblets, baseball caps, bottles of Foxdenton, Burleighs and Two Birds gin, Lyme Bay wines and more!
We will then be open this Friday 6 November and Friday 13 November 11am-3pm for the collection of any Click & Collect orders. More dates throughout the month will be advised. Draught beer orders can be placed online and collected on Friday. All purchases must be pre-ordered from tomorrow onwards as per the most recent Government guidelines.