Goodbye Louise!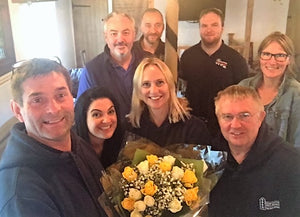 A day of reflection here at the brewery as our office guru moves on to fresher climes.
Louise has been with us pretty much since we started back in 2014, so she's been very much part of the furniture!
We'd like to thank Lou for all her hard work, commitment and above all else, passion in what she did here at the brewery.
All the best on your move to Shropshire and don't forget to pop in when you're down this way.
Cheers, over 'n' out!
The Team.