It's be-GINning to look a lot like Christmas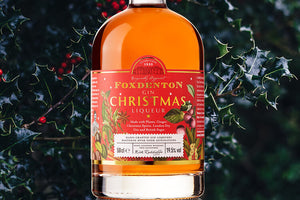 It most certainly is be-GINning to look a lot like Christmas! At our Brewery Shop this weekend we have not one, but two, days of tasting for you to enjoy, with representatives from Foxdenton on Saturday 7 December and Two Birds Spirits on Sunday 8 December.
Foxdenton is based in Buckingham and a sample of its very popular seasonal favourite, Christmas liqueur (19.5% abv), is all you need to convince you it's Christmas in a bottle! For those who might prefer something different they now have a brand new Dark Lantern Rum Liqueur at 31% abv. Combined with some great gift packs of 4 x 5cl bottles (pictured above) there really is something for everyone. 

Two Bird's range includes five different gins and eight different vodkas, including their festive Christmas Spiced Vodka, infused with a blend of mixed spices, cloves, dried fruit, cinnamon and nutmeg. There are 20cl and 70cl bottles as well as a 3 x 20cl bottle gift pack. Quite simply delicious!

Sampling will be available at the shop from 11am on the Saturday and 11.30am on the Sunday. No tickets required, just turn up during the afternoon and enjoy a sample.
If you'd like to contact the shop directly beforehand or have any queries please call them on 01327 437560 or email shop@towcestermillbrewery.co.uk. The Shop is located at Bell Plantation Garden Centre, Watling Street, Towcester NN12 6GX.