Let's talk brewing at Towcester Food Festival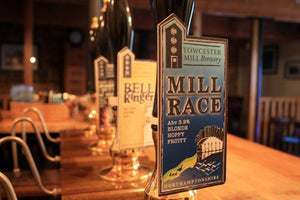 Speaking to AboutMyArea/NN12 David Williams of Towcester Mill Brewery said, "Things are literally hotting up for this year's Towcester Food Festival, so don't forget to visit our stand for some much needed refreshment!
"We'll be showcasing our three main beers, Mill Race, Bell Ringer and Black Fire so be sure to stop by and sample some liquid blond, golden and black!
"As well as the activity going on at our stand, we will also be conducting two talks on brewing and cask ale. These talks will take place at the tasting sessions area at 11am and 2pm.
"Places are limited on a first come first served basis so make sure you get in early!
"Any enquiries please contact us: info@towcestermillbrewery.co.uk