Midsummer Music update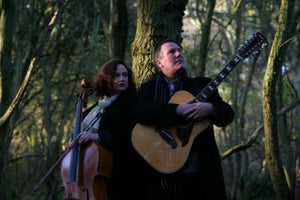 It looks as though we may get a weather break for this weekend's festival. Sunshine and cloud with a rather inclement 16 degrees is what I'm seeing on the weather maps today. It looks as though the rain may hold off!
Just to confirm that Amanda from All Seasons Kitchen will be here Friday 6.30pm – 9pm and Saturday 1pm – 3pm and 5pm – 8pm with her locally sourced Dexter Beef Burgers and Tex Mex specials.
We have one change to the music lineup, unfortunately Anagram cannot join us at 2pm on Saturday.
Band line up:
Tonto's Headband kick off a weekend of music in the garden at Towcester Mill     <<more details>>
A full day and evening of music in the garden:
13:00 Kyle Boswell       <<more details>>
14:00 Anagram
15:00 Jenkinsons Folly   <<more details>>
16:00 Ukulele Band
17:00 After the Lights    <<more details>>
18:30 Rock Choir
19:30 Towcester Studio Band    <<more details>>
21:00 Tom Nightingale's Elastic Band

Followed by fireworks on Bury Mound
Sunday 19th 13:30-18:00
An afternoon of Jazz for Fathers Day kicks off with Syncopated Jazz, a local trad jazz band followed by a welcome return for Ian Anderson, who played jazz and blues guitar at last years midsummer music.
We hope to see you at some point over the weekend.
Cheers 'n' Beers