Music at the Mill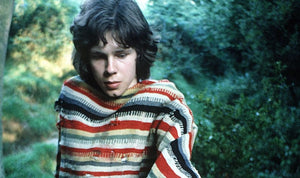 Towcester Mill Brewery is hosting its first music event for the year on Thursday 22 February from Keith James performing 'The Songs of Nick Drake'.
Presented by Cutting Edge Music, this concert begins with an introductory set of timeless songs by brilliant songwriters – all contemporary with Nick Drake: Richard Thompson, Roy Harper, Sandy Denny, Al Stewart, Vashti Bunyan, John Martyn, Bridget St John and Bert Jansch. Also featured are two poems by William Blake which Keith has set guitar arrangements to based on Nick's unique style.
Keith James has performed the Songs of Nick Drake for over a decade in several countries as well as at Glastonbury Festival and is currently touring the UK. We are delighted to welcome him to Towcester for a haunting and immaculately crafted concert.
All tickets are priced at £12 (incl booking fee) and can be bought via www.towcestermillbrewery.co.uk. Doors to the upstairs bar open at 7pm, concert starts at 8pm.
Baja Cantina is at The Mill that Thursday too, so if you fancy some fresh Mexican inspired food with your music and your pint, Towcester Mill Brewery is the place to be!
'Some of the most atmospheric and emotive music you will ever hear' The Independent 
'Keith James has become a pillar of trust. A sublimely intimate and engaging voice' Sunday Times 
See www.keith-james.com for more info.