New Tap Room bar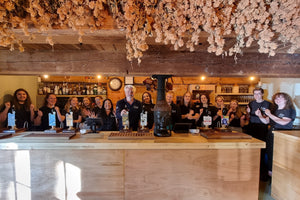 Our new bar is now OPEN! 
Our newly refurbished bar area in our fabulous Tap Room was officially opened last night, exclusively to all those who supported us in our recent Crowdfunding campaign. And we had such amazing, positive feedback!
Thank you to everyone who stuck with us over the last couple of weeks and found your way to our Malt Room bar and a massive thank you once again to everyone who pledged on our 'Raise the Bar' campaign. We literally couldn't have done it without you.
Do pop in and have a look at the new layout - we can't wait to welcome you! 
Opening times for our Tap Room and Bottle Shop can be found here