Now open Thursdays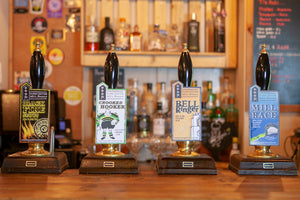 We're now opening on Thursdays! We are constantly reviewing our opening times, so from this week they are as follows:
Thursdays - 5pm-8pm
Fridays and Saturdays - 2pm-8.30pm
Sundays - 12pm-6pm
We are working hard to improve our indoor seating capacity so watch this space for more news soon. And, for all you Bell Ringer fans, it's now back on draught! We've got the fab four available this weekend plus two guest ales. Cheers!