Rugby Six Nations and Crooked Hooker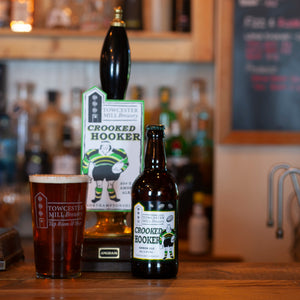 It's Rugby Six Nations time! The perfect time to enjoy Crooked Hooker - our 3.8% extremely popular beer which has been brewed especially for, and named after, the Northampton Saints Rugby former players club 'The Crooked Hooker'. This is a traditional Amber session ale brewed to leave a satisfying hop finish. 
Why not pop along to our shop this weekend and pick up some 500ml bottles, a 5L mini-cask, 10L or 20L bag in box? Perfect for watching the game at home. Also available on draught in the tap too! Click here for the opening times of our Brewery Shop and Tap... we're also showing the Six Nations games in our Turbine Room on the first floor of the Mill, spaces limited so come down early!