Saxon Shield on offer!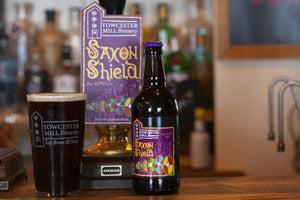 Saxon Shield is on offer at our next Click & Collect! 
Our next (and hopefully last?!) Click & Collect will be held on Friday 26th and Saturday 27th March 11am-2pm.
We have plenty of stock of all your favourites - Bell Ringer, Black Fire, Crooked Hooker and Mill Race - as well as our new Steam Ale. For those of you who are partial to a bit of Roman Road, you'll be delighted to hear it is now back!
And, we have an offer on a case of Saxon Shield - reduced from £30 to £24. Don't forget if you're a member you can still use your discount on top too! 
Don't forget all collections are to be made from outside the Mill, Chantry Lane, Towcester NN12 6YY. Please wear a mask and adhere to current social distancing guidelines. 
Thank you for your support!