Towcester Mill Brewery opens new pub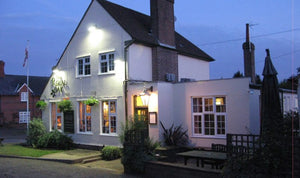 We are pleased to announce that Towcester Mill Brewery has added The Royal Oak pub in Naseby, Northants, to its company.
The Royal Oak in Naseby is a traditional village pub offering a wide range of cask ales with five hand pumps in place and traditional pub games such Northampton table skittles and darts. The bar has a cosy open fire and a beer garden where visitors will find traditional pub benches. It stocks two of the Towcester Mill Brewery ales, alongside three other real ales from other brewers, as well as draught lagers and cider.
John Evans, director of Towcester Mill Brewery, which is running the pub, said it was great to bring back to life such a well loved pub, "Our passion for cask ale is second to none. Towcester Mill Brewery ales will be a main part of the pub's cask ale offering and we hope that locals will enjoy the ales as much as they do in Towcester. It was important to us that we secured a pub that was in the heart of the village and could once again play such an important part in community life. We want to really engage with the community and develop The Royal Oak into the best pub it can be and we are really excited about its future!"
The pub will initially be open on winter opening times until April for drinking only, with the plan to start serving traditional and locally sourced food in April.
The Royal Oak is also now recruiting for a bar manager, bar supervisor, bar staff, cleaner and a cook/chef for an immediate start. If you are interested in applying for one of the roles, please contact John Evans in the first instance on john@towcestermillbrewery.co.uk.