Towcester Mill on air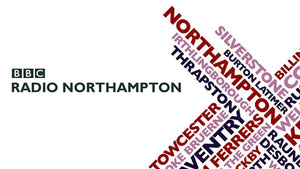 Towcester Mill had the opportunity to have two exciting broadcasts on BBC Radio Northampton this month!
On Tuesday 16 July, Brewery Director, John Evans, took part in 'Play Your Casks Right' - a fun feature which gives local pubs, bars and breweries the chance to take part in a game show which guesses the strength of beer. There were four beers to rate as higher or lower than the last one and the tasting notes were read out as clues. John did a fantastic job, getting all four beers correct and was crowned joint top of the leaderboard!
https://www.bbc.co.uk/programmes/p07f12k5
And, on Sunday 21 July, John was on air again as part of the John Griff show, about the music event that was held the Friday before, sharing information alongside Cutting Edge Music's manager, Dave Bandy, about Martin Carthy. It was a great opportunity to share information about the Mill's live events and to make the listeners aware of Towcester Mill and all it has to offer.
https://www.bbc.co.uk/sounds/play/p07fp8ym
"Both radio broadcasts were a brilliant way of letting everyone know more about the Mill and what we do here," explained John, "We're so proud of what we do and want to make sure as many people know about us as possible. They're great fun too!"