Walk Your Dog Month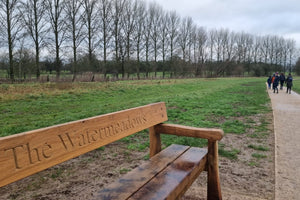 Did you know that January is #WalkYourDogMonth? We're not sure why it's just January as surely they need to be walked daily, let alone monthly, but hey it's still an excuse to remind you that dogs are welcome here at the Mill! 
Dogs are welcome inside our Tap Room on the ground floor and in the Turbine Room on the first floor as well as outside in our garden. As we're lucky enough to be situated right next to Towcester's Watermeadows, we're the ideal place to stop off for a drink and a snack with your four legged friend - and we've even got some dog biscuits for those who are well behaved!
So if you're out and about passing by with your dog then why not pop in and grab yourself a drink? As well as drinks from the bar we can offer you hot drinks too if you need something to warm you up a bit.
And if you've got pics of your dog enjoying some R&R here at the Mill then do send them to us, we'd love to see them...