What's On - April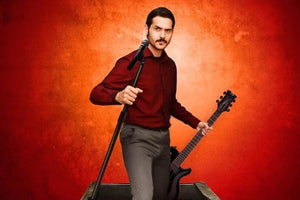 What's On at the Mill this April? Check out all our events here or take a quick glance below to see what we've got lined up this month!
TUESDAY 5 APR - QUIZ NIGHT WITH ROSS
THURSDAY 14 APR - OPEN MIC WITH LEWIS
FRIDAY 15 APR - LIVE MUSIC WITH CRAIG 
FRIDAY 22 APR - CASINO ROYALE NIGHT
THURSDAY 28 APR- LIVE COMEDY WITH IGNACIO LOPEZ (pictured) & BENNETT ARRON
SATURDAY 30 APR - ALTERNATIVE 80s NIGHT
PLUS we have food on the first Tuesday of the month with the Wood Oven, every Thursday with The Flavour Trailer and alternate Fridays with Santina's Pizza. 
Hope to see you here soon!