What's On - August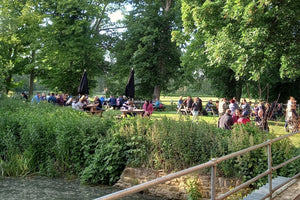 August is a slightly quieter month here at the Mill but we've still got a few events lined up for you to enjoy! We have space for just one more team on our quiz night - so if you've forgotten to book or you've never been before and you'd like to come along and try it out, now's your chance!

Check out all our events here or take a quick glance below to see what we've got lined up this month!

Tuesday 2 August - QUIZ NIGHT WITH ROSS
Thursday 4 August - OPEN MIC WITH LEWIS
Friday 5 August - ANTONY WOLFSON MUSIC
Sunday 14 August - FOLK AT THE MILL
Sunday 28 August - BRACKLEY MORRIS MEN

PLUS we have food on the first Tuesday of the month with the Wood Oven, every Thursday with The Flavour Trailer, alternate Fridays with Nonna Lucia's Pizzas and more - check out our Street Food page!

Hope to see you here soon!