What's On - November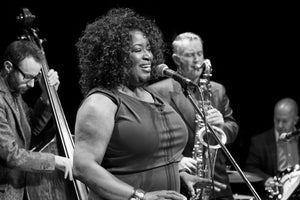 We've got jazz, we've got a quiz night, a live comedy night, street food, a mini beer festival and a Christmas Fayre - all in one month! As we move closer towards Christmas this month we say goodbye to Autumn and move into Winter, but a warm welcome always awaits you here! Come and join us for a quiet drink, or make the most of your evening and join in with one of our events. Either way, we'd love to see you!

Here's what we've got lined up this month:
Saturday 4 Nov - AUTUMN JAZZ NIGHT feat. COOL JAZZ COLLECTIVE (pictured)
Tuesday 7 Nov - QUIZ NIGHT WITH ROSS
Thursday 9 Nov - OPEN MIC NIGHT WITH LEWIS
Friday & Saturday 10 & 11 Nov - AUTUMN BEERFEST
Sunday 12 Nov - FOLK AT THE MILL
Thursday 16 Nov - HITMIX BINGO
Friday 17 Nov - CRAIG LIVE
Sunday 26 Nov - CHRISTMAS FAYRE
Thursday 30 Nov - LIVE COMEDY NIGHT
PLUS Street Food at the Mill:
first Tuesday of the month with The Wood Oven
every Thursday with The Flavour Trailer
every Friday with Nonna Lucia's Pizzas
plus Moo Hatch on Sat 11 Nov
and a Hog Roast on Sun 26 Nov
Check out our Street Food page or social media channels for the latest info and news... Cheers!