November events - book your tickets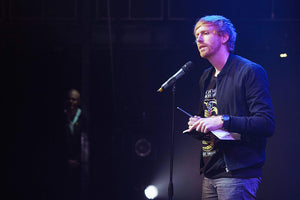 Fancy having a laugh alongside some top comedians or belting out tunes from the ABBA days? If so, then we have two great ticketed events for you this November! 
On Saturday 20 November, the Mill is hosting its first ever ABBA Tribute Night, performed by Honey Honey, an ABBA Tribute Duo. Honey Honey truly look and sound like ABBA – fully handmade costumes to recreate ABBA's iconic looks – with no cheap wigs! An all female ABBA tribute act, the girls' voices harmonise seamlessly to create the most amazing vocal performances and always leave their audiences calling out for more. Tickets are just £10pp.
Then, on Wednesday 24 November, the Mill's penultimate Live Comedy Night of 2021 headlines winner of 'Dave's Best Joke of The Fringe' in Edinburgh 2017, the congenial and unassuming Mark Simmons who has appeared on 'Mock The Week' and has supported Seann Walsh and Rob Beckett on tour. Opening the night will be writer, actor and comedian Barry Castagnola who has written for the likes of BBC's 'Ask Rhod Gilbert', as well as creating characters for Dom Joly's ITV show, 'Fool Britannia'. Tickets are just £15pp. 
Food will also be available on both nights from Claire's Cottage Kitchen who will be right outside the Mill offering hot jacket potatoes with a choice of delicious toppings, just right to warm everyone up on a chilly winter's evening. 
All tickets can be booked online so come and have a great night out here in the heart of town!